BWH Hotel Group, one of the world's leading hotel companies, is on a massive expansion drive. It is adding several new properties in various regions across the globe.
BHW has 18 distinctive brands across all segments from economy to luxury. The company, on Sep 21, announced the addition of new hotels in Europe, Asia and North America. New properties have been added in countries such as France, Germany, Austria, England, the United States and Thailand and others.
Nearly 200 hotels were added to the company portfolio from European, Asian and North American regions in the last year alone, with a further 90 expected to open before end of the current year.
"Guests are traveling again for both leisure and business. Having a variety of properties across every chain scale segment provides our guests with hotels for any purpose or need as they plan their global travels," said Larry Cuculic, President and Chief Executive Officer, BWH Hotel Group. "Despite the challenges of recent years, BWH Hotel Group has a strong foundation that will help us continue to expand our portfolio. We're excited to add these properties and will look to grow our brands in key travel destinations around the world."
With a portfolio of approximately 4,500 hotels in over 100 countries and territories worldwide, BWH Hotel Group is poised for massive growth. BWH Hotel Group has additionally expanded its collection of soft brand hotels. Last year more than 60 soft brand hotels were added worldwide across its soft brand collection, which includes BW Premier Collection®, BW Signature Collection®, WorldHotels™ Collection and SureStay Collection®.
Some of the hotels joining the portfolio from United States, Canada, Italy, Scotland and Sweden include:
Independence Park Hotel, BW Premier Collection (Philadelphia, Pennsylvania)
The Hub Murray Hill, BW Premier Collection (New Providence, New Jersey)
Palazzo Gatto Art Hotel & SPA, BW Premier Collection (Trapani, Italy)
Fountain Park Hotel, BW Signature Collection (Fountain Hills, Arizona)
Ten Hotel, BW Signature Collection (Upplands Vasby, Sweden)
Villa Inn & Suites, SureStay Collection by Best Western (Ontario, Canada)
"Our Collections are rapidly growing across the globe and we're eager to continue building our portfolio," said Brad LeBlanc, Senior Vice President and Chief Development Officer, BWH Hotel Group.
"Soft branding allows owners to maintain independence and uniqueness, while being connected to BWH Hotel Group's global distribution network. Soft branding will continue to be a major focus for our company, as we expand in target markets and countries in key regions," Brad continued.
---
WorldHotels Collection Adds New Properties In Europe & North America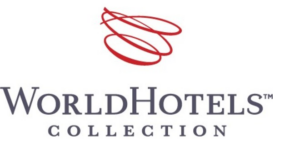 WorldHotelsTM Collection made an announcement on 20 September that is adding hotel properties in premier destinations across Europe and North America. The move is part of the brand's larger effort to strategically expand its footprint throughout the globe.
"The WorldHotels portfolio is going from strength to strength as we expand our footprint in premier destinations across the globe," said Ron Pohl, President of International Operations and President of WorldHotels, BWH Hotel Group. "International travel is rebounding in the wake of the pandemic, and we know that global travel will play an instrumental role in our industry's recovery. At WorldHotels we are proud to offer both developers and travelers a variety of hotel options around the world."
Select hotels joining the portfolio include:
• Modern Times Hotel, WorldHotels Elite Collection (Vevey, Switzerland)
• The STRAT Hotel Casino, WorldHotels Elite Collection (Las Vegas, Nevada)
• Peppermill Resort Spa Casino, WorldHotels Elite Collection (Reno, Nevada)
• The Crown London, WorldHotels Distinctive Collection (London, England)
• Hotel Mulino di Firenze, WorldHotels Crafted Collection (Florence, Italy)
WorldHotels has now added over 20 hotels to its portfolio in Europe, Asia and North America in the last year with an additional 12 expected to open before end of the current year.
WorldHotels Collection boasts of stunning portfolio of exquisite hotels across the globe. is a privately held hotel soft brand within the BWH Hotel Group® global network, which was founded by independent hoteliers. It comprises of four unique collections, each with its own personality and style to appeal to the needs of today's traveler. The collections include: WorldHotels Luxury, WorldHotels Elite, WorldHotels Distinctive and WorldHotels Crafted.