Emaar Development PJSC, a leading property development company in the UAE specializing in build-to-sell property projects, maintained its upward trajectory in property sales throughout the second quarter of 2023.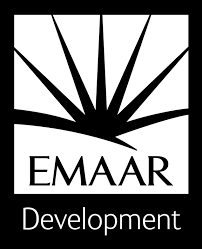 The company reported a remarkable 25% increase in property sales, reaching AED 19 billion (US$ 5.2 billion) for the first half of 2023 (January to June), compared to AED 15.2 billion (US$ 4.1 billion) in the same period of 2022. This success is attributed to the introduction of 16 new projects across diverse master plans, establishing a promising revenue pipeline for the future.
One standout addition is the unveiling of The Oasis by Emaar in June. This expansive lifestyle destination spans over 100 million square feet and boasts a total development value of approximately USD 20 billion. Designed by renowned architects and international designers, The Oasis features exceptional architectural design and lavish interiors.
The development includes over 7,000 residential units, with a focus on spacious mansions and villas boasting generous plots. Residents will enjoy breath-taking views of water canals, lakes, and parks.
Key Financial Insights: In the first half of 2023, Emaar Development reported an EBITDA of AED 2.3 billion (US$ 627 million). The company achieved a net profit of AED 2.2 billion (US$ 593 million), reflecting a similar performance to the first half of 2022.
Emaar Development currently maintains a sales backlog of AED 53.2 billion (US$ 14.5 billion), set to be recognized as revenue in the upcoming years.
Mohamed Alabbar, Emaar's founder, commented on the success: "Emaar Development's sales and operational efficiencies have contributed to positive results, allowing us to achieve another quarter of solid sales growth. The notable growth in our backlog indicates a healthy demand in our key markets and affirms the positive returns from our investments in major products."
Alabbar further emphasized the company's commitment to maximizing shareholder returns: "These accomplishments reinforce Emaar Development's position as an established industry player, providing increased benefits and value to our valued shareholders. We remain committed to maximizing their returns on investment."
Progress in Deliveries: Throughout the first half of 2023, Emaar Development handed over approximately 5,100 residential units in prime locations including Dubai Hills Estate, Dubai Creek Harbour, Downtown Dubai, Emaar Beachfront, Arabian Ranches, Dubai Marina, and Emaar South. As of June 2023, Emaar has successfully delivered over 63,000 residential units, with an ongoing development pipeline of more than 28,000 residences across the UAE.